Introduction to the Rib injury clinic
Welcome to the Rib Injury Clinic - the UK's first and only clinic that is run by doctors who specialize in chest wall injuries and who can guide you about all aspects of your chest wall problem.
Following the success of the Pectus Clinic a highly specialised clinic dealing with congenital chest wall deformities, and in response to issues of poor or misguided advice around assessing and treating rib, sternal and chest wall injuries and problems, the Rib Injury Clinic has been set up to offer the best impartial advice for your chest wall issue.
Unlike sports or orthopaedic clinics, we specialise in ribs and chest wall injuries and problems exclusively.
The Rib Injury Clinic is led by Mr Ian Hunt, a consultant Thoracic Surgeon who works with other specialists to offer the latest surgical and non-surgical treatments for all types of rib, chest wall and breastbone injuries and problems.
Video consultations on request: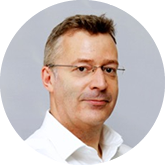 Mr Ian Hunt Consultant Thoracic Surgeon
Medical Director Rib Injury Clinic Contact the Fortius Clinic Wimbledon
treatment enquiry team on:
+44 (0)20 3195 2442
Clinic enquiries Contact Spire St Anthony's Hospital
treatment enquiry team on:
+44 (0)20 8337 6691
Hospital enquiries

Contact Monika Wint
(NHS Secretary)
+44 (0)20 8725 3287
Hospital enquiries